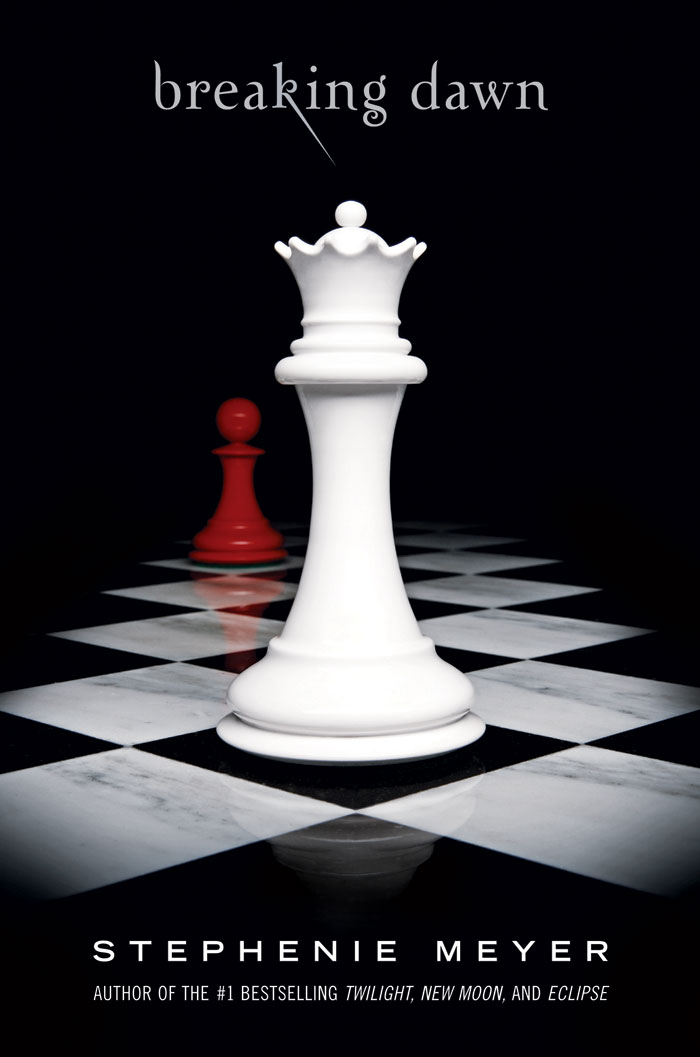 After a trip to
Barnes and Noble
awaiting the
midnight sale
of
Breaking Dawn
, a
detour to Walmart
shortly before midnight where the
price was less and the lines shorter
, letting my
daughter read the book first
after which she
l
oaned it out to a friend,
and then finally
borrowing a copy
from my sister-in-law, I have finally read the
much anticipated
fourth installment of the
Twilight
series. And
I was disappointed
. Honestly what I loved about the others was the
romance
, and it
just wasn't there
in this one. If it had been replaced by some meaningful theme or out-of-this-world plot twist, it would have been okay. But I was
very bored
during the
first 500 pages
, and the finale, while a little more exciting than the beginning, was
a little too "happily ever after"
for me.