I went to Barnes and Noble the other day with a 40% off of one book coupon, and after spending an hour browsing the fiction section A to Z, narrowing it down to about five choices, this caught my eye in the poetry section: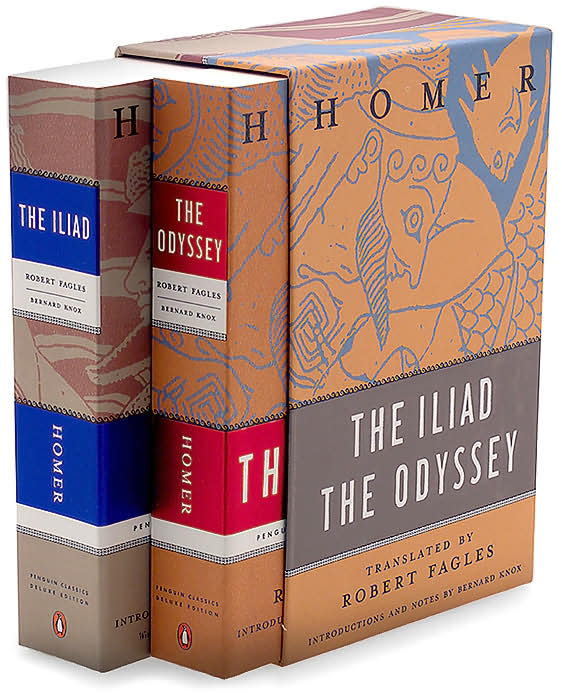 I couldn't resist. I was reading another translation of
The Iliad
from my library, and in all my geekiness was reading it out loud to myself. Now with this beautiful boxed set, it's almost complete bliss (except of course for the parts about animal sacrifice and the complete lack of thought for the rights of women). I even threw a chocolate bar into to the experience last night (that kind of messed up the read-aloud thing I had going on, but hey, it's chocolate.) Needless to say I'm super excited about my purchase, since I rarely buy brand-new books. I have to keep myself from carassing the covers too much--my husband's getting jealous!