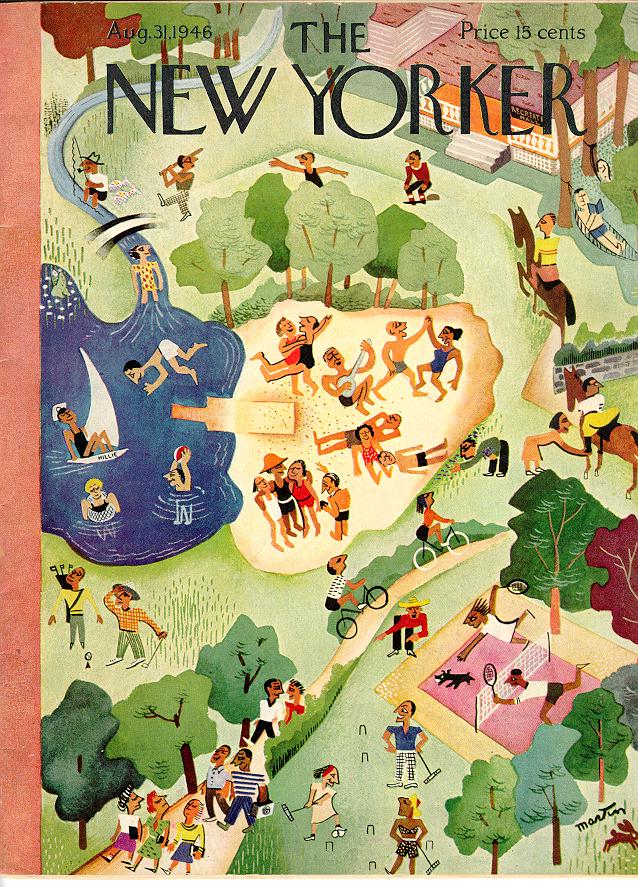 "Hiroshima" was originally an article in the August 31, 1946 issue of New Yorker Magazine, published about one year after the atomic bomb was dropped. The entire issue was devoted to this article, rather than serialized, which was a first. It was read on the radio and discussed widely in newspapers. I had to double check and study the cover for a while before I could finally accept that this was indeed the issue it was published in; the artwork seems so inappropriate for the topic. (If you click on the image you'll get a larger view). Maybe someone knows the story on that?

Searching on the internet, I found this drawing by Yoko Suga, who was 14 when the bomb fell, 43 when she drew the picture. Compare and contrast the two. Which would you choose, if you could change the cover?

I think everyone should read this detailed account of six individuals who survived the horrors of August 6, 1945. Regardless of your opinion on whether the United States made the right decision or not in dropping the A-bomb, we should always be aware of the individual lives that war affects, or else we risk losing our humanity.